Mavromati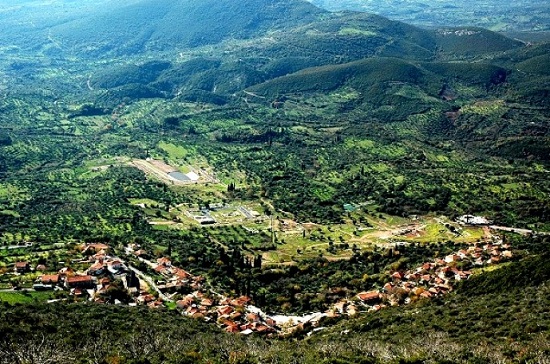 In the centre of the prefecture of Messinia, left the valley, built amphitheatrically on the mountainside Ithomi and around the Ancient Messina we find the village of Ancient Messina (the current name of the village since 2002)
The village took its name from the (black eye), an ancient spring - where according to the legend Zeus was given a bath by the nymphs Ithomi and Neda who raised him as he was a baby.
Just above the spring, where the visitor can rest, there is Ai - Yiannis, the small Byzantine church. From the spring starts a footpath that leads to the summit of Mount Voulkanos. The trail has a length of 1,600 meters and ends exactly at the ruins of the temple of Ithomata Jupiter, at an altitude of 802 meters. The spring Petalo, "Horseshoe", is on the road that connects the village centre with the church of Agios Dimitrios and offers panoramic views over the archaeological site, the plain of Messinia and the village which has kept its traditional character and the most beautiful legends, stories and traditions of Ancient Messina.

Kalamata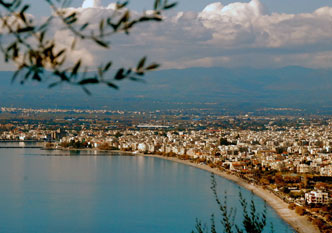 Located 30 km away from Ancient Messini Kalamata is the capital city of Messinia. Kalamata, formerly named Kalamai, is a city in the south-western Peloponnese and a major port of the southern mainland. Kalamata has a population of 54 100 inhabitants, while the Municipality of Kalamata has a population of 69.849 inhabitants according to the census of 2011. The town is built at the foot of Mount Kalathi (edge ​​of Taygetos), in the heart of the Messinian Bay. It is 223 km from Athens, 215 from Patras and 715 from Thessaloniki
Messinia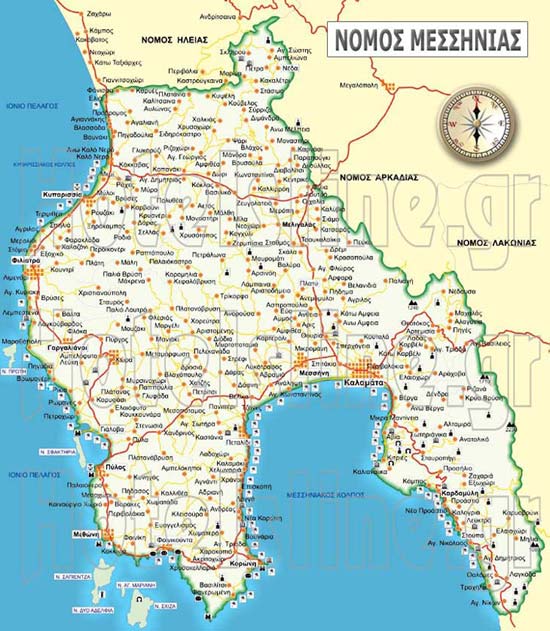 It has 166.964 inhabitants, and lies on the south-western tip of the Peloponnese. Messinia is one of the most beautiful prefectures of Greece. The countless kilometres of coastline and mountains make up the scenery. Messinia offers a huge variety of destinations, catering to all types of tourism such as sports, rural, mountainous, religious and many other forms of alternative tourism.